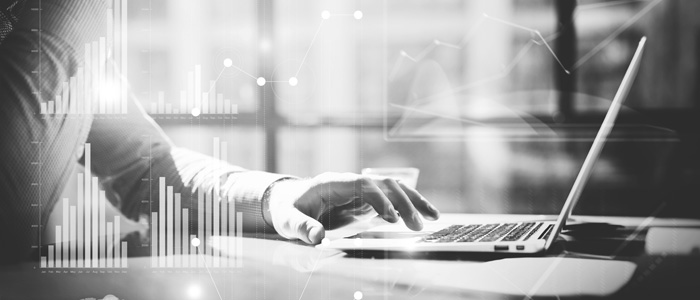 Business Interruption Insurance
Longdown|EIC is able to combine both insurance and finance expertise to provide effective advice in the establishment of business interruption insurance coverage and limits.
Business Interruption or Business Income Insurance ("B.I.") protects cash flow and against the impact of lost revenues following damage to insured property. It can be critical in preventing companies from experiencing financial hardship, or even business closure, following a major loss.
Damage to property can result in a significant impact to your bottom line as a result of:
Total loss or a reduction in sales while also managing significant ongoing operating expenses
Partial or total reduction in capacity
Increased operating costs
Additional costs incurred to mitigate the impact of the loss
The loss of employees or a desire to retain key employees at a significant expense to the company
Coverage extensions are available in the market that protect against additional risks such as damage suffered by a key supplier or custom, cyber risk, the inability to access your property, loss of utilities and more. It's important to identify the full breath of B.I. related risks that your company faces in order to properly mitigate or insure against the exposures.
Correctly establishing insured values and coverage is crucial yet a significant disconnect exists between the worlds of insurance and accounting. Longdown|EIC combines expertise in both accounting and insurance which enables us to create truly effective Business Interruption values and coverage.
Key to the ability to properly present a B.I. risk is providing a clear picture of a company's unique operations including, but not limited to, the main risk exposures, the potential for contingency or mitigation plans, the impacts of interdependencies, and any key personnel. It is also critical to establish policy limits in conjunction with the structure of the applicable policy wording as well as to adequately consider all impacts that may impact the length of coverage required.
Our B.I. Services Include:
Operational and Financial Analysis
Linking Numbers to Coverage & Matching Coverage to Operations
Analysis of any interdependencies between insured groups or locations
Consideration of Suitable Indemnity Periods (6 months to 24 months and beyond)
Review of B.I. Worksheets when required by insurers
Analysis and incorporation of proper payroll limits and coverage
Review of potential increased or additional costs and associated coverages including both Extra Expense and/or Increased Cost of Working
Incorporation of Important Additional Coverages such as Contingent B.I., Ingress/Egress, By-Laws, Civil Authority
Contingency Planning
Every risk is unique and there are a large variety of policy forms and wordings in the market. And, it is not uncommon for a company to actually require more of a focus on the potential for increased costs instead of a loss of sales.
Our business interruption specialists across many policies forms and within a variety of industries such as oil & gas, manufacturing, retail, hospitality, construction and non-profit organizations.
B.I. related forms and other similar types of coverage may include:
Profits Form, Gross Earnings, Business Income (Standard / Extended), Actual Loss Sustained and more.
Rental Income
Extra Expense
Delay in Start Up / Advance Loss of Profits
Soft Costs Coverage
Contact Us to learn more about how we can add value to your BI insurance program.